An easy read about an iconic American event.

Great read that looks at the siege of the Alamo from a completely different angle than most others; from the lesser-known participants. I thoroughly enjoyed it. (5 out of 5 stars)

A splendid tale of honor, courage and choices

A splendid tale of honor, courage and choices, which are woven into the vicious history of the Santa Fe Ring.

A fine read

This fast paced novel gives us a flesh and blood Murieta pursued by flesh and blood lawmen and citizens, whose motives are complex, whose actions are grim. Clagett lays bare the psychology of both the desperado and his pursuers. A fine read.

The Real Wild West

What do a card shark in the gambling salons of Paris, a soldier in a desperate battle in Mexico and a parish priest serving his flock on the American frontier have in common? Quite a bit, as it turns out, because in Tom Clagett's West of Penance they are the same man. Clagett weaves a tale of non-stop adventure, historical relevance and ultimate redemption that entertains, inspires and commanded my attention from page 1.

Definitive

The definitive work on the subject.

Classic Images

I have to say its the best book out there about him and his films

This is one of the only two books about William Friedkin and as a big fan of his, i have to say its the best book out there about him and his films. This book is an analysis of his films and who he is as a person, someone whose not only passionate, obsessed, but also crazy. It has everything you need to know about his film career from the documentary period to the 2000 rerelease of The Exorcist. I wish there's a new 3rd updated version that would include The Hunted, Bug, CSI, and his upcoming project Killer Joe, but other than that its a fascinating book that's not only engaging, compelling, entertaining, hilarious but also inspiring. William Friedkin is indeed one of the greatest American directors ever. The master of realist action, hand held cameras, thrillers, ambiguous endings, and car chases.

I highly recommend it.

Murieta was an outlaw in the wild west. This is the story of how and why he became an angry, bitter, vengeful killer. It's what this book is about yet it's not all what the book addresses. The author, Thomas Clagett, does an excellent job bringing the reader into how Murieta must have felt when any man's worse possible nightmare comes true (don't want to spoil it for you by telling you the story line). What I will say is what happens leaves Murieta an angry, bitter, vengeful killer who becomes a wanted man. He is unable to overcome these demons of his past even though he seeks forgiveness for the things he has done. But in his heart he is still unrepentant of murder. And you get the feeling that, given the chance, he would never repent. He feels that what happened to him justifies his actions.

But this novel is not just about an outlaw. It's deeper than that. It delves into prejudices the Americans had towards the Mexicans and the prejudices the Mexicans had towards the Americans during this time in our history. Since I live in the Southwest, I found it enlightening to know some of the history behind these prejudices that still linger even to this day.

It also addresses corruption by what could be called the Southwest's version of the "good ol' boys" that pretty much ruled the roost back then and made everyone miserable while making themselves filthy rich. Mafioso - cowboy style.

I found "The Pursuit of Murieta" to be a very intriguing book that is both well written and enlightening. I highly recommend it.

His fast-paced narrative is so rousing and memorable that the reader will never forget the Alamo!

"The story of the Alamo has long been lost in the mist of legend, but Thomas Clagett brings it to life in his gripping novel. Making good use of historical sources he presents how history may well have been and puts flesh and blood on the men and women, both Texan and Mexican, who fought in that storied battle. His fast-paced narrative is so rousing and memorable that the reader will never forget the Alamo!"

This is a MUST read.

I found West of Penance to be a very well written book. It certainly holds your attention from beginning to end. As a new resident of New Mexico, I found myself travelling along with the main character as the story develops. I must admit, there were several surprise moments, as I did not anticipate the correct outcome. This just added to the suspense. For me, the ending was sad, as I found myself hoping the main character would weather the storm and return to his chosen vocation. This is a MUST read.

The depiction of the final assault is riveting

Award-winning author Thomas D. Clagett takes readers to the Alamo in 1836 in this well-researched historical novel told through the eyes of some lesser-known figures in the battle – on both sides. Everyone knows the story (and the ending), but Clagett manages to build tension and makes his characters, especially young defender James Taylor and Mexican Colonel Juan Morales, feel incredibly real. The depiction of the final assault is riveting, earning Clagett a place alongside novelists Paul Wellman, Steve Frazee and Stephen Harrigan for taking readers on memorable fictional journeys inside those storied walls.   

— Roundup Magazine   

Fast paced, well researched. Great read for everyone!

Awesome book about the old west in California. It's a great read. I could not put the book down. Such detail in how it really was at that time. You could actually picture the characters so clearly. I learned so much about Joaquin Murrieta and more of California's history. The California Rangers were in hot pursuit of him however Joaquin led them on an incredible chase. The author, Thomas Clagett, went into such detail I felt that I was there. The epilogue was well researched so you know what happened to the characters at the end.

A fascinating and fun read

Impeccably researched, the legend of Joaquin Murieta is vividly brought to life in this stunning first novel. A fascinating and fun read from an inventive new voice of the American frontier.

Great Reading. Should be a movie!!

This book held my attention, even at late hours. Hard to put down. It was evident the author did his research in developing this superb book. Recommended reading. I met the author in person and cannot wait for more of his works.

Clagett presents people on both sides of the battle who were, perhaps, more important to the outcome

"While most Alamo authors focus on the well-known participants, Clagett presents people on both sides of the battle who were, perhaps, more important to the outcome: ordinary soldiers, unheralded officers, women, and children. We learn of their loves, hatreds, hopes, and the glory (and dishonor) they earn as the battle begins and ends."

A historical novel for the western genre — a unique idea, and it works!

Behold the cliched western novel - a gunfighter or two, a saloon singer, a haunted gold mine and a tribe of hostile Apaches. Not here – not here at all in Thomas Clagett's WEST OF PENANCE. Through some fine historical research and hard work, here is a superb story spun out of a famous French Legion Battle, a Catholic clergyman and a land grab plot in the wild west days of New Mexico. Though the setting may be the American Wild West, Clagett weaves a tale that extinguishes all of those "Western Novel" clichés, delivering an interesting and exciting story as the reader follows Clement Grantaire from his humble military beginnings (on and off the battlefield), his growth as a spiritual leader, and his attempt to make good on a promise to a man he owes so much. This is a swell combination of a historical novel and the western themes of the Great American Frontier.

We first meet Grantaire in a poker game in Paris, France. No sign of a western tale here. On then to a flight from the law and into the secret life of the French Foreign Legion – still no cactus or horse in sight. Jump a few years, and the reader finds Clagett's main character, having experienced a change of morality, serving the poor in the arid west of the territories of the new American frontier. Now, we get a savory taste of a western. Clagett weaves more of his tale, and sure as the sun sets beyond the hills, here's our western, complete in its setting and its characters.

It is the late nineteenth century at the New Mexico/Texas area. Towns are growing as the settlers are arriving to farm, to be merchants, to create a new state. However, rich men hungry for more and more land, use every legal angle and corruption to gain acreage, strong-arming many in search of wealth. It is in this world that we find Clement Grantaire and a majority of his tale. Will he get help from the Sheriff? Who can he trust? Turns out, some are more trustworthy than others, and some are so corrupt that they can't help but get in Grantaire's way.

The worst of this bunch were those who chose to steal as much land as they could – be it through intimidation or even raw torture. The names and personalities are for the reader to discover – and those scalawags are as nasty as the rattlesnakes in the rocks.

Clement Grantaire's allies a few, but effective. Some of the henchmen of the land grants bosses have a change of heart, for example, but it the strongly able lady rancher Rachel Scott who provides the encouragement Grantaire needs.

Thomas Clagett gives us deep characters, both the good and the evil. He gives us realistic scenes as the characters interact. He gives us colorful descriptions, concise dialogue, and solid emotions as we learn to love and detest each character and situation.

Thomas Clagett is a well-trained writer who has also done work in the film and television. WEST OF PENANCE is his second novel. Let's hope Mr. Clagett continues to blend his practice of historical research with the world of the western genre.

Fine swashbuckling novel

In this fine swashbuckling novel, Clagett gives us the memorable Clement Grantaire, card sharp, man of God, protector of women and more. At times funny, suspenseful and heartbreaking, West of Penance is a Western novel the way The Count of Monte Cristo is a book about a prison break.

I highly recommend this book.

In the research I have done reference Murieta, few facts are actually known about this man. The author has taken this legendary figure and developed an exciting tale of this outlaw and his pursuit in old California. Not only is Murieta brought to life as an individual, but the other characters, including his closet companion, are equally brought to life. It is a great story with a surprise ending. I hope they make it into a movie someday. I highly recommend this book.

Highly recommended. I thoroughly enjoyed this book.

WEST OF PENANCE is well paced, engaging and has an emotional kick. The story is filled with temptations and violence and believable characters. The hero is Clement Grantaire, who becomes driven to redeem his past. The book has a wonderful sense of place, whether in 1863 with the French Foreign Legion in Mexico or in 1875 on the rolling plains of New Mexico. It's telling of history feels well researched. The Battle of Camerone is brilliantly described. The Santa Fe Ring is shown to be what it was, a corrupter of the economy and politics of the Territory of New Mexico. Even so, the Santa Fe Ring could be as fearful as they were greedy. The forts, towns, churches and livelihoods of New Mexico are woven into a clearly told story that moves swiftly and is never boring.
Highly recommended. I thoroughly enjoyed this book.

A well-written western novel of revenge gone wrong

With his first novel, Clagett has written a fun read with a unique twist to the average Western by providing a tale from the viewpoint of both the protagonist and those who are in pursuit. The characters are well drawn out, the plot of the story is fast-paced, and the book is a quick read. Highly recommended.

What an entertaining read!

What an entertaining read! Prepared to be immersed in the story's twists and turns while Father Clement tries to get his money back while involving himself in the land war and helping the woman who saved his life. The novel is well researched in New Mexican history during the late 19th century. Also, be prepared for a surprise ending!

Well told

Readers will side with Murieta in this well told, disquieting story.

Booklist

Clagett's period details are impressive and vivid

An ambitious, thoroughly researched story of the adventures of Clement Grantaire. Clagett's period details are impressive and vivid.

Realistic Presentation of Both Sides of the Alamo Conflict

Clagett has effectively captured the realistic emotions of fear, anxiety, and frustration of the characters on both sides of the Alamo confrontation, Texan and Mexican. Famous participants, such as Davey Crockett, are present in the novel, but the focus is on how others might have experienced the hours before and during the battle. His fictionalized account is so vivid and authentic, readers should be prepared to anticipate lots of blood and gore. It is refreshing to read a book from perspectives of both antagonistic sides. Perhaps a lesson can be learned for current opposing perspectives in today's world. (5 out of 5 stars)

Compelling and exciting

A dramatic, action-packed ride that re-imagines the story of the outlaw who became a legend. Compelling and exciting, rich with vivid details about this colorful historical era.

5.0 out of 5 stars – Better written than most modern thrillers

I don't consider myself a reader of "westerns", but this novel really kept me interested. The action is better written than most modern thrillers.
The historical details about the Alamo kept the story going, instead of slowing it down. I'm going to check out the other books.

An obsessed man in Hollywood

This is one of two books on William Friedkin, the other being the out-of-print Hurricane Billy, which is a straight biography.

Clagett's work is more academic, but it's one of the better examinations of a director and his work, heavily relying on the thoughts and ideas of the filmmakers (collaborators included). The analysis is done through the filter of the thoughts, ideas, intentions, and inventions of the filmmakers. It chronicles Friedkin's influences and work from his television days right on through to Rules of Engagement (this volume is a revised edition, as the original 1990 one only went to The Guardian). The chapters are smartly broken up into two parts: one is a detailed reading of the film, noting the details and imagery, the other is about the making of the film, with comments from Friedkin himself, the best part of the book, and with the many collaborators and players.

The result is a body of work that is consistent with Friedkin's personality and interests, if not consistent in overall quality. This serves as an excellent depiction of a strong personality, an obsessed man, in many ways, and the conflict of directing 'Hollywood' films but with an outlaw element. Friedkin's films do come off as consistent: there is a gritty, cynical attitude, and the endings are not typical--there's hardly a film in Friedkin's catalog that ends happily ever after.

Overall, an excellent book. Friedkin comes across loud and clear in this book: obnoxious, intelligent, honest, funny, and a total character who made some excellent films.

IGNORE MY 5 STAR RATING – IT'S A 10 STAR BOOK!

Ever read a book that grabs you right away and you can't put it down? West of Penance is just that kinda book. It grabs you on page one and never slows down. It was one of those books that I could not set down until I finished it and then when I did I was sorry it was over. Very well done.

If you like action packed and full of surprises then you will love this book. But that's not all it is. It's a well written historical fiction piece of literature. The main character is both likable and easy to identify with. The author places you not only right at the scene but you feel like you're literally in the main characters skin. You become the main character. It's that well written. I could say a lot more but I don't want to spoil your fun reading it for yourself. I hate it when reviews give away the story line.

I love books, really good books, and I've read a lot of them in my day. But "West of Penance" I would put at the very top of the list. Very well written. Definitely a must read. I've got it sitting on my "best of my books" shelf. These are my books I consider worthy of a second or third reading. It's really that good.

Clagett traces Friedkin's filmic evolution

Clagett traces Friedkin's filmic evolution, his visual search for the essential nature of things, and his inborn fatalism.

Line of Glory is a well written and well-paced read.

With all the Alamo tales already published over the past nearly two centuries, one wonders if another really serves a purpose. But Clagett (The Pursuit of Murieta, 2013) has done a masterful job of delving into the backstories of the characters involved, Texan and Mexican both. With little true, documented history to lean on and no survivors from the ranks of the fighting men to tell their stories, the interested history buff is left wondering. Clagett addresses that wondering. What does a fighting man say to his wife immediately before he steps out the door to face insurmountable odds? What does the wife say when she knows she will be a widow within minutes? What do three brothers do and say as they face certain death together? How does a man deal with his regrets when there is no time left? How does a man act when facing his execution? And how did the many individuals come to be there at all? Line of Glory is a well written and well-paced read.

Exhaustive and perceptive…

Exhaustive and perceptive... more than that, it's a fun read.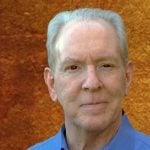 Tom has always had a love of the West, of film and of writing. Born and raised in San Diego, California, he attended the University of Southern California. He spent more than twenty years in Hollywood working as an assistant film editor, as well as freelance writing. Devoting himself to writing historical fiction full-time, he and his wife Marilyn moved to Santa Fe, New Mexico, where they adopted their cat, Cody, whom they are home schooling with great success.
Western Night At The Movies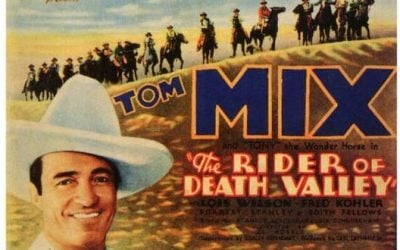 At our Western Night at the Movies evening last Sunday, it was Johnny D. Boggs' turn to curate. He brought RIDER OF DEATH VALLEY (aka RIDERS OF THE DESERT), a Tom Mix film from 1932 about greed and its terrible price.
Western Night At The Movies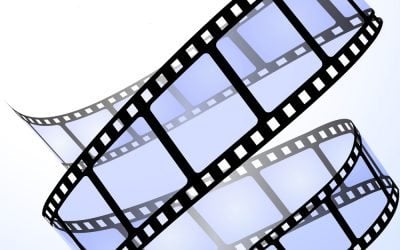 For some actors, the Western seemed familiar terrain, as though they were as much a part of it as it was part of them....
Blog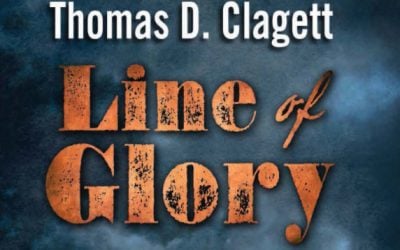 LINE OF GLORY Giveaway Winners! It's my great pleasure to announce that "Maria" and "Chuck" are the winners of LINE OF...