About Thomas
Born and raised in San Diego, California, Tom grew up with television shows like Have Gun Will Travel, Wanted: Dead or Alive, and Rawhide, as well as The Andy Griffith Show, I Love Lucy and The Twilight Zone. He still enjoys them in reruns today.
At an early age he discovered that putting stories on paper became as much of a favorite pastime as watching movies. Soon they became his passions.
After graduating from the University of Southern California with a degree in Journalism in 1978, he got his first job running the copy machines at Mary Tyler Moore Productions. Shortly thereafter, he moved into film editing, spending nearly twenty years as an assistant film editor in motion pictures and television. His credits include Jack Nicholson's The Two Jakes, the NBC mini-series Blind Faith, and a 35th Anniversary edition of Woodstock.
However, Tom did find the opportunity to write, combining that with his love of films. He began work on a non-fiction book about the films of William Friedkin, the Academy Award-winning director of The French Connection and The Exorcist. Daily Variety called Tom's book, William Friedkin: Films of Aberration, Obsession and Reality, "Exhaustive and perceptive…more than that, it's a fun read." Classic Images hailed it as "the definitive work on the subject." First published by McFarland & Company in 1990, an updated second edition was released in 2003 by Silman-James Press to terrific reviews.
Writing fiction was always a goal of Tom's, too. His first historical fiction novel, The Pursuit of Murieta, won a Will Rogers Medallion Award for Honorable Mention. West of Penance, his second novel, set in the wilds of New Mexico Territory in 1874, is a New Mexico Book Award winner.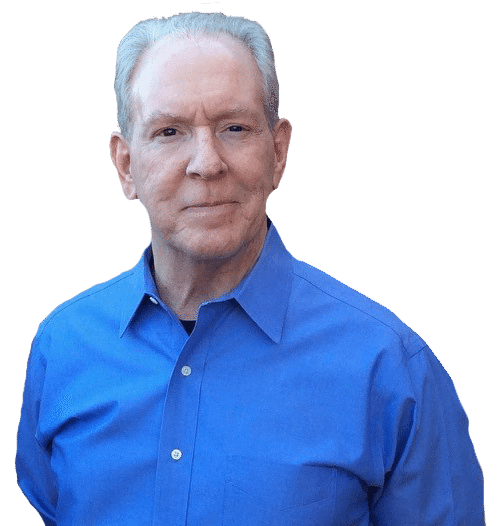 Tom's free-lance articles have appeared in New Mexico magazine, Santa Fean magazine and the Santa Fe New Mexican newspaper. He's also a member of the Western Writers of America.
Tom lives in Santa Fe, New Mexico, with his wife, Marilyn, and their cat, Cody, whom they are home schooling with great success.