As it was my turn to curate the film for our Western film gathering last night, I brought one of my favorites. Jeremiah Johnson, the opening ballad in the film goes, went into the mountains, betting on forgetting his troubles.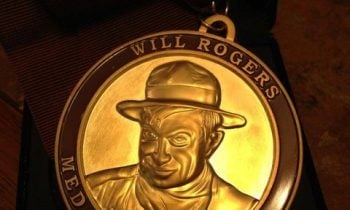 I'm pleased to announce that my novel, WEST OF PENANCE, won the first place gold medallion for Inspirational Fiction at the Will Rogers Medallion Awards ceremony last Saturday evening, October 28, in Fort Worth, TX.
WESTERN NIGHT AT THE MOVIES : FOUR FACES WEST (***) Last evening at our Western Night at the Movies gathering, Johnny D. Boggs (Spur award-winning author of RETURN TO RED RIVER) brought a film both surprising and satisfying. FOUR FACES...