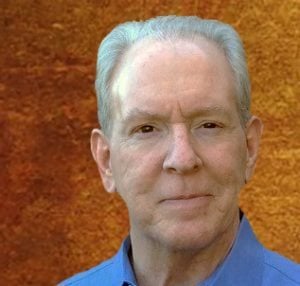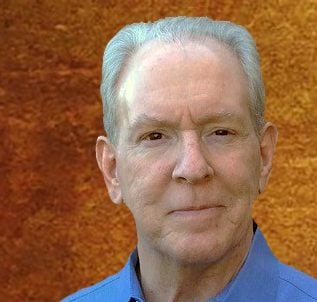 A few nights ago at our monthly Western Night at the Movies gathering, it was my turn to choose the fare. I brought one of my favorites and, I believe, one of the finest Westerns ever made, THE OX-BOW INCIDENT.
Released in 1943, this taut, tense and uncompromising film was a departure from the usual white hats versus black hats cinematic Westerns of the 30s and early 40s. The film opens quietly with two cowboys, Gil Carter (Henry Fonda) and Art Croft (Henry Morgan), riding into a small Nevada town in 1885. In the saloon they hear that cattle rustling has been rampant through the territory and the ranchers are fed up. Shortly, word arrives that a well-liked rancher named Kincaid was found shot and killed. That tears it for a couple of dozen men who mount up to go after the killers. With the sheriff out of town, his deputy takes it upon himself to "deputize" the mob, led by Major Tetley (Frank Conroy), a man of dubious background, while an elderly storeowner named Davies (Harry Davenport) and the town judge (Matt Briggs) warn the posse not to take the law into their own hands.
A tragic and frightening story of bloodlust, vengeance, cowardice and cruelty follows when late that night the posse finds three men, a rancher named Martin (Dana Andrews), a Mexican (Anthony Quinn) and a feeble-minded old man (Francis Ford), camped by the Ox-Bow with fifty head of cattle. Martin claims he bought the cattle from a man named Kincaid who said no bill of sale was necessary, and the Mexican is in possession of a fancy revolver that belonged to Kincaid. Martin claims he and his friends are innocent of murder and rustling. While the circumstantial evidence looks bad, Davies and Carter and a few others say the three men should be taken back to town for trial. But Tetley and the rest of the mob, including the cackling Ma Grier (Jane Darwell), say hang them. Martin begs to write a letter to his wife and is given until dawn to do so.
Based on the novel by Walter Van Tilberg Clark, the screenplay by Lamar Trotti only dramatizes the first third of the novel. Director William A. Wellman, well known for films like BEAU GESTE and THE PUBLIC ENEMY, creates an immediacy and tension with deep focus close-ups and medium shots that remarkably sustain the mounting desperation where emotions and motivation take the place of action.
Also, the letter Martin writes is not revealed in the novel, but Wellman believed the contents of the letter was important and had Trotti add it. Fonda's character reads the letter back in town: "Law is a lot more than words you put in a book, or judges or lawyers of sheriffs you hire to carry it out. It's everything people ever have found out about justice and what's right and wrong. It's the very conscience of humanity."
When it opened, the film failed at the box office. The country was in the midst of World War II and this wasn't a John Ford Western. Wellman's film was making a statement about mob violence and lynching. Audiences found the idea of frontier Americans being as despicable as those we were fighting morally repugnant.
A number of critics, however, praised the film. Life magazine probably summed it up best calling it "an unusual Hollywood product, lofty in its purpose, stark in its realism and slashing in its savagery. But it is likely that these very distinctions will make it unpopular."
Nominated for an Academy Award for best picture, it lost to CASABLANCA. But the significance of that nomination was that the best picture nod was the only nomination THE OX-BOW INCIDENT received.
The companion piece I brought for us to watch was an episode entitled "The Hunted" from the television series THE REBEL, starring Nick Adams as ex-Confederate Johnny Yuma, and co-created by Andrew J. Fenady. Sentenced to hang for a murder he didn't commit, guest star Leonard Nimoy (prior to STAR TREK fame), escapes from jail and a posse goes in pursuit. Unbeknown to him, though, another man has admitted committing the crime.
Also in attendance that night were Johnny D. Boggs, whose RETURN TO RED RIVER earned him his seventh Spur Award tying him with Elmer Kelton, award winning and New York Times best selling author David Morrell, Kirk Ellis, Emmy-winner for JOHN ADAMS, and Robert Nott, journalist and author of biographies about Western film icons Randolph Scott and Joel McCrea, as well as co-authoring a memoir about Sam Peckinpah with Max Evans.
https://www.youtube.com/watch?v=WhlDK6-Wc3M