A Howling Good Western

Doug Hocking, True West Magazine

The setting of Thomas D. Clagett's Blood West is the Wild West of railroad-enlivened Las Vegas, New Mexico…. Suddenly, "people who won't be missed" are disappearing or are found with throats torn out and are completely drained of blood. An enormous, black wolf is suspected, and the wolf hunters gather. A Texas Ranger arrives hunting a murderer and a bounty, along with one of Pinkerton's undercover lady "Pinks." … The action moves to the nearby Montezuma Hotel, a spectacular, huge, Harvey House…. The action is quick-paced as suspicion settles on three "lungers," a gambler, a deeply conflicted gentleman and a lady in a wheelchair.

I recommend this book 100%!

Amazon Customer

A fantastic story that's historically accurate with a good amount of suspense, mystery, and horror. Blood West by Tom Clagett should be made into a feature film! It has everything you want in a good horror movie. I truly enjoyed this book! I recommend this book 100%!

(Five out of five stars)

Great Read

CRC on Amazon

This a great read. Whether you are a fan of stories about the late 1800's New Mexico or not, after reading this book you will be. As the story begins to build, you start to see all the characters come to life. I loved how the author used so much actual history in this book, at the same time making it very exciting. Couldn't wait to read the next chapter. I am looking forward to his next book. (Five out of five stars)

Good Read

Jo on Amazon

Very well written and historically accurate with a punch of paranormal interest. Well worth it and I highly recommend this book. 

This is an action-filled, inventive blend of historical Western, detective, thriller and gothic elements

David Morrell, Roundup Magazine

Thomas D. Clagett's Line of Glory: A Novel of the Alamo was a Spur Award finalist for best historical fiction. His West of Penance received a Will Rogers Medallion Award for best inspirational fiction and a New Mexico-Arizona Book Award for best historical fiction. In Blood West, real-life Pinkerton detective Hattie Lawton (one of the few female Pinkerton detectives at the time) is summoned to the fabulous and also real Montezuma Hotel in Las Vegas, New Mexico Territory. The year is 1885. The hotel (part of the famed Harvey House chain) has a telephone system and electric lights. These and other authentic details make the hotel almost palpably real as Hattie investigates a series of gruesome deaths there and in the neighboring town. This is an action-filled, inventive blend of historical Western, detective, thriller and gothic elements – especially intriguing to readers interested in different directions for the Western genre. 

Cowboys, Pinkerton's, Town-folks….Just another meal for a hungry Vampire

CFC on Amazon

The author gives the reader a new twist on the well known vampire story in Blood West. Great characters, some good and some not so good pursue a killer in old Las Vegas, New Mexico 1885. A great read for western readers and/or vampire fans. After reading the book you may have the urge to visit Las Vegas, New Mexico, if only to grab a "quick bite".

(Five out of five stars)

Suspenseful Read!

Preston Lewis via Amazon

Like the sound of breaking glass in the night, Blood West delivers a fright that is not easily shaken. Author Thomas Clagett delivers a delightful mix of horror and history that serves fans of both gothic tales and western stories.

Clagett breathes new life into the Gothic genre with his Western setting…

Bethany Latham

This is a fast-paced read with sympathetic characters, enough tension to draw the reader along, and bursts of action which will ensure appeal for fans of traditional Westerns. The premise could make for an entirely ridiculous read. Instead, Clagett breathes new life into the Gothic genre with his Western setting, where individuals from a variety of ethnicities and backgrounds blend together in the rough and tumble of the New Mexico Territory. The result is an enjoyable couple of hours of Western Gothic escapism.

This book starts out with a bang.

C.C. Harrison - New York Journal of Books

Fair warning: Lock your doors and turn on ALL the lights before you sit down to read. This book starts out with a bang.

History Comes Alive

Amazon Review

This is the most comprehensive glance at the siege of the Alamo. It's a masterful work of historical fiction, thanks to the author's devotion to research and detail. It's a must read for western fans.

(Five out of five stars)

This is a fascinating and unusual book

Randi Samuelson-Brown on Goodreads

This is a fascinating and unusual book. The story follows a Frenchman through a series of wild travails. … I don't want to give any spoilers, but I was wondering HOW the author was going to end this story - and he did an admirable job that stayed true to both the plot and the main character. Well done! (Five out of five stars)

An Important Contribution to History

N. Bright via Amazon

This creative version of the final thirteen hours of The Alamo is an important contribution to Texas history. The names are real and the author masterfully creates imagery that puts you right into the heart of this significant historical battle. A must read for fans of The Alamo and Texas history. Riveting and emotional. (Five out of five stars)

Authentic and Appreciated!

Jane Little Botkin via Amazon

Thomas D. Clagett's Line of Glory, though fiction, intimately rejuvenates the final battle of Texans' pride and joy—the Alamo—bringing it to life with accurate historical context. As a Texan and historian who has studied this turning-point-battle for the Texas Republic, right down to scouring the old mission's plastered walls for faintly etched graffiti that reflects soldiers and heroes of previous occupations, I especially appreciate this work.

A great tale.

Vali Benson on Goodreads

A great tale of one of the most underrated bandits of American lure. "Murieta" sports a lovely pace and is beautifully written. (Four out of five stars) 

This novel is a lot like a Budd Boetticher western.

Ron on Goodreads

It has the structure of a movie plot, and much of the action takes place a good distance from civilization. A group of male characters deal with life and death issues like what to do with and what to believe about a man they have captured. And a woman riding with them has an agenda of her own. (Three out of five stars) 

Written in the same vein as McCarthy's "All the Pretty Horses."

Sandi on Goodreads

Very good book - a good old western. This story was built on factual incidents and actual people - altho the author tells you that he took liberties with the story to make it his own. The author did a great job with the characters in the book and I did not realize until the end just how many characters he had introduced. (Four out of five stars) 

A Riveting Story

Deborah Swenson - Author

"Line of Glory" by Thomas Clagett is a riveting book about the final 13 hours before the battle of the Alamo. A story of heart-wrenching proportions, Mr. Clagett, delves deeply into the minds of the heroic soldiers facing certain death. Reverently, he weaves a story of the arduous hours before, and the traumatic moments during the battle, that will have you spellbound within the book's pages.

Covers only the last 24 hours! One of the BEST Alamo novels ever written!

Gene Eric Salecker

This was a concise, excellent, fast-paced book covering only the last 24- or so hours of the 13 day siege. Unlike other novels that start way before the arrival of the Mexican army in San Antonio de Bexar and covers the entire 13 day siege, this book covers only the last 24 hours - after Santa Anna has decided to stop his continuous bombardment of the Alamo to lull the defenders into a much needed slumber. Seen through the eyes of four historic characters; Susannah Dickinson, James Taylor and Louis "Moses" Rose on the Texan side, and Col. Jose Morales on the Mexican side, the actions and reactions are believable and well written. The conversations and thoughts of the four are well conceived and very believable. My only negative comment might be the fact that author Thomas D. Clagett has the defenders doing too much activity on the night before the assault, whereas they probably would have been dead tired after 12 solid days and nights of bombardment and probably would have gone right to sleep, as Santa Anna expected. However, Mr. Clagett needed to flesh out his characters a bit, since he didn't have the other days of the siege to work with, so this can be easily overlooked. Also, Mr. Clagett has the defenders with shotguns breaking them open at the breech and shoving shells into each barrel. This type of fixed shot was not around in 1836. A slight mistake. Overall, if you overlook these two little mistakes, this is an excellent book. One of the best novels on the Alamo that I have ever read! (Five out of five stars)    

A Very Good Read

Kenneth Flusche via Goodreads

Myth, Fact or Fiction. A Very Good Read. (Five out of five stars)

A new take on the old Alamo Story

W. E. MARKLEY

As a kid I grew up watching Davy Crockett on TV and John Wayne's Alamo movie. I then read books about it, but they all seemed dry until now. Thomas Clagett's Line of Glory is an excellent historical fiction account of the last 13 hours of the Alamo's siege telling the story from a variety of perspectives—from the volunteer American soldiers, to the women in the fort, to the lone deserter, to the Mexican officers. It's an exciting read using a fresh perspective. I highly recommend this book. (Five out of five stars)

Great Story of the American West!

Hyacinth

This nicely structured novel moves briskly through a neglected area of New Mexico history: the struggles between settlers and big business land grant interests in the Colfax County wars. Clagett tells a good story, imagined around Bishop Lamy's cathedral and filled with famous New Mexico characters and some thoughtfully conceived invented ones. The author likes to explore stories overlooked by other Western writers (see his novel on California's Joaquin Murieta) and has a grasp on the real Western landscape and the men and strong women who survived in it. If you like history of the American West, this novel will add to your understanding while entertaining you. (Five out of five stars)

God's Legionnaire

CFC

This author's second western novel combines historical fact and legends producing a remarkable story that does not resemble traditional westerns of today. The story narrative tells of a professional gambler forced to flee France in 1861 after a justifiable killing. To expedite his escape from France, he enlisted under a fraudulent name and serves in Mexico, which in 1863, is under the French rule of Emperor Napoleon III. After surviving the French Foreign Legion's most heroic battle at Camerone, which the author describes in detail, the main character, who by now is a battle hardened life taker, has made an oath to God that should he survive the battle he will spend the remainder of his life in service to God. In 1875, keeping his word to God, the main character is serving as a parish priest in New Mexico. The character is approached by the Bishop of Santa Fe who is attempting to raise money for ongoing construction of the Cathedral in Santa Fe. Although the character has no money to donate for the construction, he does have former talents that could be useful in this fund raising project. From this point on in the story, the author transports the character back to his former life as a gambler where he once again faces corrupt scoundrels, thieves, a professional killer and a woman, while constantly trying to remain faithful to his promise to God. The reader is in for a fascinating adventure in this must-read novel. (Five out of five stars)

Great Western

Amazon customer

Excellent!! Great western couldn't put it down. (Five out of five stars)

Highly recommended

R.C.C.

If you like stories about the old West, if you like a book that holds your attention and interest, if you like action and honor and history, and, if you love New Mexico the way I do, you must read this well-written and, at times, spell-binding book! It will make you smile, feel sad, and learn. (Five out of five stars)

Would make a great movie

Mike Beste

I'm a big fan of this author. He tells a great tale and it is very well written. Tom leaves you wanting more. Wonderful story of a region in New Mexico that is absolutely beautiful but not often written about to my knowledge. Can't go wrong with West of Penance and like The Pursuit of Murieta, would make a great movie. (Five out of five stars)

A top book to read

Julian Sanchez

I thought it was a very interesting! I liked it very much! (Five out of five stars)

Don't miss this wonderful story!

Scrappy

This is one of those books you rarely find. The story is so well written you cannot put it down. I read it in one sitting.
The author, Thomas Clagett, takes you on a remarkable journey of surprise and suspense. Do yourself a favor
and read this terrific story. I didn't want it to end. Don't miss it! (Five out of five stars)

Read !!!!!!

Deborah Font

Wonderful book!!!! Yes, we all know the story but this sheds new light on the true Texas tale

Great Colfax County War story

Loretta Toffelson

There were a lot of pieces to the conflict that engulfed New Mexico's Colfax County in the 1870s–the conflict we know today as the Colfax County War. As far as I know, no one has ever provided a good fictional account of how some of those pieces fit together and just who did what to whom. Until now.

The hero of Thomas D. Clagett's West of Penance doesn't get to Colfax County until a little over one-third of the way into the book. But once he does, he's in the middle of events that actually happened. Events that Clagett lines up nicely and for which he provides explanations that not only make sense, but make for a great story.

Although Father Graintaire and the woman who takes him in are fictional characters, everyone else in this section of the book actually existed. Based on my own Colfax County research, Clagett's conceptions of them and their actions are right on target. The portraits of Clay Allison and Sheriff Chittenden, and the explanation of why Cruz Vega was in William Lowe's cornfield the night he was lynched are especially well done. And Clagett's portrait of Santa Fe Ring attorney Melvin W. Mills gave me new insight into Mills' character. I wish I'd read West of Penance before I wrote his scenes in The Pain and The Sorrow!

Given how well Clagett handles the Colfax County material in this book, I think it's safe to assume that the first part of West of Penance is just as authentic. I certainly feel like I know more now about the French Foreign Legion than I did before I read this book.

So, if you're interested in the French Foreign Legion at the battle of Camerone and the role they played in acquiring Mexico for France, or in New Mexico's Colfax County War, I recommend that you read West of Penance!

Yeee gods did this thing tale hold

Stephen Hedstrom via Barnes and Noble

A mite slow till I got the characters sorted out but when it did it took off running. People behave in realistic ways, No superheroes here. No supervillians either. The whole book rings of top-notch research. Given that this book follows the last days of the Battle of the Alamo I had a fairly good idea of what was going to happen to whom. Even so, I was clenching my teeth and cringing at the flying ordnance and the bayonets. The Mexican army is well handled. They are not faceless enemies but show heart, discipline, skill and tactical knowledge, as well as disgust at carrying out certain orders. Five stars. 

Sure, we all know the ending…

David

Sure, we all know the ending...

However, this book is a great read. It tells the Alamo story from the point of view of all sides. The words of those of the author, but they could have easily been said by the characters in the book, all of who are historic figures. (Five out of five stars)

This is one of those books I will read again

Jackie Carter

Great read about the final 13 hours at the Alamo. We read not only about the famous people in this historic event, but the people that are not normally found in history books which makes this story come alive. This is one of those books I will read again. (Five out of five stars)

Author's audacious approach gives us a fresh take on the Alamo

Andrew McBride

Almost as soon as the smoke cleared from the Alamo battlefield another fog shrouded the scene – that of legend. In the nearly two centuries since historians have argued over almost every single aspect of what may have occurred there in early 1836, when fabled heroes – Davy Crockett, Jim Bowie and William Travis – and a handful of Texans gathered to stand against Santa Anna's mighty Mexican army and a 13-day siege ensued. Numerous novels, TV shows and movies on these extraordinary events have, for the most part, only fueled the confusion and controversy. So I was skeptical that any further re-telling could add anything new. Happily I was wrong. Thomas Clagett's audacious approach brings a fresh twist to the tale. For a start he doesn't attempt to tell the story of the Texas War of Independence, or even the whole siege. Instead he concentrates on the last 13 hours – the evening of March 5 and the morning of March 6 1836. We get an intense focus on the 'lull before the storm' and then on the storm itself, as the Mexican army launches its final bloody assault on the Alamo. And bravely he chooses to tell the story through the eyes of less-famous participants: Susannah Dickinson, wife of an Alamo defender, three brothers among the garrison and a Mexican officer leading his troops against them. The 'big three' – Crockett, Bowie and Travis – become supporting players. In this way, Clagett humanises the story, without in any way trivialising or diminishing it, or belittling the participants (on both sides.) This is still an epic of courage and sacrifice, of heroism without false heroics. Clagett expertly captures the tension of men waiting to face death, and then the high drama of them giving and receiving it in the battle that consumes them. Highly recommended. (Four out of five stars)

Humanizes the characters … an enjoyable read

Richard West

Loses one star because of all the Spanish words which couldn't be figured out and characters switching back-and-forth between English and Spanish. Otherwise, this was an enjoyable book.

Humanizes a number of the characters who had just been names of Alamo defenders. While it is fiction, it helps by putting a "they may have said (or done) this at this particular time" slant on their lives. And it does the same for some of the Mexicans - not all of them were ogres like their leader, Santa Ana who was probably reincarnated as Hitler in a future life. And let's face it, it's kind of difficult to feel anything for soldiers who had as their goal the elimination of the 200+ defenders of the old Spanish mission in San Antonio, but they were just following orders. I didn't find myself thinking "I'd like to go have a beer with this guy" but it did humanize some of them. Some of them, on the other hand, were complete (insert appropriate profanity here) like their leader.

Everyone who knows anything about American or Texas history is familiar with the battle of the Alamo; how for 13 days 200+ (no one will ever know the exact number, it varies from 150 - 250) brave fighters fought off an army estimated at around 4000, and how, on the morning of March 6, 1836, in a battle that lasted barely 45 minutes, all the defenders died with only the women, children and one slave being spared. 

So what makes this book different? As mentioned, since it is fiction, it humanizes the people involved and makes them more than just names on a monument or in a history book. And, despite the somewhat graphic battle scenes, comes across as an enjoyable read. As long as you don't take it from a "yep, they said this," or "they did this" point-of-view and accept it as what actually happened and was actually said, it makes for a nice diversion from so many of the other books one has to choose from. And, it has been researched - a great many of the battle scenes are described as history has recorded them, so in that respect, it can't be faulted for being inaccurate - it isn't. Just remember, it's fiction and enjoy it. (Goodreads four out of five stars)

The author presents a pragmatic, well-researched overview of that awful morning of March 6, 1836

Zjody

While we will never know specifically what went on inside the final hours of the Alamo, the author presents a pragmatic, well-researched overview of that awful morning of March 6, 1836. With ample insight from both inside and outside of the walls, we share a sense of the inevitable conclusion from both sides of the conflict. The author carefully avoids estimating the number of fatalities in the battle, but focuses instead on the human dreams and emotions from the participants who were in San Antonio on that fateful day. The book suffers in only one omission. Since there are many examples of described locations within the Alamo itself, an illustration of the area would have been greatly appreciated by this reader. 

(4 out of 5 stars)

An Alamo Allegory

True West - November 2018 Edition

Line of Glory by Thomas D. Clagett (Five Star Publishing, $25.95) tells the story of the Alamo through the unique perspective of lesser-known participants and by focusing the action on the last two days of the Alamo siege. On the Texan side we have the three Taylor brothers and Susannah Dickinson, while the Mexican view comes through the eyes of Col. Juan Morales. The telling is a masterful blend of Alamo fact, fiction and myth. Books about the Alamo can only end in one way and Clagett's final battle is  particularly harrowing and well-written. You actually hold out hope for the doomed defenders. A good read!

Good Read

Alamo-nut

It was a good read, interesting to see the Alamo from lesser-known perspectives. (4 out of 5 stars)

Excellent, Superb, Spellbinding

Enjoying Eldorado

Most Americans 50+ in age are somewhat familiar with the history if the Alamo. Mostly through movies and television epics. This superb author took the known history of this great American epic to a new height. As I read, I found myself deliberately slowing my pace; not wanting to face the inevitable ending -- history cannot be rearranged. I truly appreciated the epilogue, as I and most readers felt a yearning to know some of what the survivors experienced in years after the Alamo. Thank you Tom Clagett for yet another fantastic novel. Look forward to your next. (5 out of 5 stars)

Realistic Presentation of Both Sides of the Alamo Conflict

Shirl

Clagett has effectively captured the realistic emotions of fear, anxiety, and frustration of the characters on both sides of the Alamo confrontation, Texan and Mexican. Famous participants, such as Davey Crockett, are present in the novel, but the focus is on how others might have experienced the hours before and during the battle. His fictionalized account is so vivid and authentic, readers should be prepared to anticipate lots of blood and gore. It is refreshing to read a book from perspectives of both antagonistic sides. Perhaps a lesson can be learned for current opposing perspectives in today's world. (5 out of 5 stars)

An easy read about an iconic American event.

James P. Loyd

Great read that looks at the siege of the Alamo from a completely different angle than most others; from the lesser-known participants. I thoroughly enjoyed it. (5 out of 5 stars)

5.0 out of 5 stars – Better written than most modern thrillers

Verified Amazon Purchaser

I don't consider myself a reader of "westerns", but this novel really kept me interested. The action is better written than most modern thrillers.
The historical details about the Alamo kept the story going, instead of slowing it down. I'm going to check out the other books.

The depiction of the final assault is riveting

Roundup Magazine

Award-winning author Thomas D. Clagett takes readers to the Alamo in 1836 in this well-researched historical novel told through the eyes of some lesser-known figures in the battle – on both sides. Everyone knows the story (and the ending), but Clagett manages to build tension and makes his characters, especially young defender James Taylor and Mexican Colonel Juan Morales, feel incredibly real. The depiction of the final assault is riveting, earning Clagett a place alongside novelists Paul Wellman, Steve Frazee and Stephen Harrigan for taking readers on memorable fictional journeys inside those storied walls.   

— Roundup Magazine   

Line of Glory is a well written and well-paced read.

Booklist

With all the Alamo tales already published over the past nearly two centuries, one wonders if another really serves a purpose. But Clagett (The Pursuit of Murieta, 2013) has done a masterful job of delving into the backstories of the characters involved, Texan and Mexican both. With little true, documented history to lean on and no survivors from the ranks of the fighting men to tell their stories, the interested history buff is left wondering. Clagett addresses that wondering. What does a fighting man say to his wife immediately before he steps out the door to face insurmountable odds? What does the wife say when she knows she will be a widow within minutes? What do three brothers do and say as they face certain death together? How does a man deal with his regrets when there is no time left? How does a man act when facing his execution? And how did the many individuals come to be there at all? Line of Glory is a well written and well-paced read.

A historical novel for the western genre — a unique idea, and it works!

Charles Johnson via Goodreads

Behold the cliched western novel - a gunfighter or two, a saloon singer, a haunted gold mine and a tribe of hostile Apaches. Not here – not here at all in Thomas Clagett's WEST OF PENANCE. Through some fine historical research and hard work, here is a superb story spun out of a famous French Legion Battle, a Catholic clergyman and a land grab plot in the wild west days of New Mexico. Though the setting may be the American Wild West, Clagett weaves a tale that extinguishes all of those "Western Novel" clichés, delivering an interesting and exciting story as the reader follows Clement Grantaire from his humble military beginnings (on and off the battlefield), his growth as a spiritual leader, and his attempt to make good on a promise to a man he owes so much. This is a swell combination of a historical novel and the western themes of the Great American Frontier.

We first meet Grantaire in a poker game in Paris, France. No sign of a western tale here. On then to a flight from the law and into the secret life of the French Foreign Legion – still no cactus or horse in sight. Jump a few years, and the reader finds Clagett's main character, having experienced a change of morality, serving the poor in the arid west of the territories of the new American frontier. Now, we get a savory taste of a western. Clagett weaves more of his tale, and sure as the sun sets beyond the hills, here's our western, complete in its setting and its characters.

It is the late nineteenth century at the New Mexico/Texas area. Towns are growing as the settlers are arriving to farm, to be merchants, to create a new state. However, rich men hungry for more and more land, use every legal angle and corruption to gain acreage, strong-arming many in search of wealth. It is in this world that we find Clement Grantaire and a majority of his tale. Will he get help from the Sheriff? Who can he trust? Turns out, some are more trustworthy than others, and some are so corrupt that they can't help but get in Grantaire's way.

The worst of this bunch were those who chose to steal as much land as they could – be it through intimidation or even raw torture. The names and personalities are for the reader to discover – and those scalawags are as nasty as the rattlesnakes in the rocks.

Clement Grantaire's allies a few, but effective. Some of the henchmen of the land grants bosses have a change of heart, for example, but it the strongly able lady rancher Rachel Scott who provides the encouragement Grantaire needs.

Thomas Clagett gives us deep characters, both the good and the evil. He gives us realistic scenes as the characters interact. He gives us colorful descriptions, concise dialogue, and solid emotions as we learn to love and detest each character and situation.

Thomas Clagett is a well-trained writer who has also done work in the film and television. WEST OF PENANCE is his second novel. Let's hope Mr. Clagett continues to blend his practice of historical research with the world of the western genre.

Clagett presents people on both sides of the battle who were, perhaps, more important to the outcome

Rod Miller, Spur Award-winning author

"While most Alamo authors focus on the well-known participants, Clagett presents people on both sides of the battle who were, perhaps, more important to the outcome: ordinary soldiers, unheralded officers, women, and children. We learn of their loves, hatreds, hopes, and the glory (and dishonor) they earn as the battle begins and ends."

His fast-paced narrative is so rousing and memorable that the reader will never forget the Alamo!

Paul Andrew Hutton, author of The Apache Wars

"The story of the Alamo has long been lost in the mist of legend, but Thomas Clagett brings it to life in his gripping novel. Making good use of historical sources he presents how history may well have been and puts flesh and blood on the men and women, both Texan and Mexican, who fought in that storied battle. His fast-paced narrative is so rousing and memorable that the reader will never forget the Alamo!"

A well-written western novel of revenge gone wrong

Historialnovelsociety.org

With his first novel, Clagett has written a fun read with a unique twist to the average Western by providing a tale from the viewpoint of both the protagonist and those who are in pursuit. The characters are well drawn out, the plot of the story is fast-paced, and the book is a quick read. Highly recommended.

Well told

Booklist

Readers will side with Murieta in this well told, disquieting story.

Booklist

Definitive

Classic Images

The definitive work on the subject.

Classic Images

Fine swashbuckling novel

Susan K. Salzer

In this fine swashbuckling novel, Clagett gives us the memorable Clement Grantaire, card sharp, man of God, protector of women and more. At times funny, suspenseful and heartbreaking, West of Penance is a Western novel the way The Count of Monte Cristo is a book about a prison break.

A splendid tale of honor, courage and choices

Monty McCord

A splendid tale of honor, courage and choices, which are woven into the vicious history of the Santa Fe Ring.

Clagett's period details are impressive and vivid

Lucia St Clair Robson

An ambitious, thoroughly researched story of the adventures of Clement Grantaire. Clagett's period details are impressive and vivid.

A fascinating and fun read

Johnny D Boggs

Impeccably researched, the legend of Joaquin Murieta is vividly brought to life in this stunning first novel. A fascinating and fun read from an inventive new voice of the American frontier.

A fine read

Thomas Cobb

This fast paced novel gives us a flesh and blood Murieta pursued by flesh and blood lawmen and citizens, whose motives are complex, whose actions are grim. Clagett lays bare the psychology of both the desperado and his pursuers. A fine read.

Compelling and exciting

David Morrell

A dramatic, action-packed ride that re-imagines the story of the outlaw who became a legend. Compelling and exciting, rich with vivid details about this colorful historical era.

Clagett traces Friedkin's filmic evolution

American Cinematographer

Clagett traces Friedkin's filmic evolution, his visual search for the essential nature of things, and his inborn fatalism.

Exhaustive and perceptive…

Exhaustive and perceptive... more than that, it's a fun read.

I have to say its the best book out there about him and his films

Amazon Reviewer

This is one of the only two books about William Friedkin and as a big fan of his, i have to say its the best book out there about him and his films. This book is an analysis of his films and who he is as a person, someone whose not only passionate, obsessed, but also crazy. It has everything you need to know about his film career from the documentary period to the 2000 rerelease of The Exorcist. I wish there's a new 3rd updated version that would include The Hunted, Bug, CSI, and his upcoming project Killer Joe, but other than that its a fascinating book that's not only engaging, compelling, entertaining, hilarious but also inspiring. William Friedkin is indeed one of the greatest American directors ever. The master of realist action, hand held cameras, thrillers, ambiguous endings, and car chases.

An obsessed man in Hollywood

Amazon Reviewer

This is one of two books on William Friedkin, the other being the out-of-print Hurricane Billy, which is a straight biography.

Clagett's work is more academic, but it's one of the better examinations of a director and his work, heavily relying on the thoughts and ideas of the filmmakers (collaborators included). The analysis is done through the filter of the thoughts, ideas, intentions, and inventions of the filmmakers. It chronicles Friedkin's influences and work from his television days right on through to Rules of Engagement (this volume is a revised edition, as the original 1990 one only went to The Guardian). The chapters are smartly broken up into two parts: one is a detailed reading of the film, noting the details and imagery, the other is about the making of the film, with comments from Friedkin himself, the best part of the book, and with the many collaborators and players.

The result is a body of work that is consistent with Friedkin's personality and interests, if not consistent in overall quality. This serves as an excellent depiction of a strong personality, an obsessed man, in many ways, and the conflict of directing 'Hollywood' films but with an outlaw element. Friedkin's films do come off as consistent: there is a gritty, cynical attitude, and the endings are not typical--there's hardly a film in Friedkin's catalog that ends happily ever after.

Overall, an excellent book. Friedkin comes across loud and clear in this book: obnoxious, intelligent, honest, funny, and a total character who made some excellent films.

I highly recommend this book.

Amazon Reviewer

In the research I have done reference Murieta, few facts are actually known about this man. The author has taken this legendary figure and developed an exciting tale of this outlaw and his pursuit in old California. Not only is Murieta brought to life as an individual, but the other characters, including his closet companion, are equally brought to life. It is a great story with a surprise ending. I hope they make it into a movie someday. I highly recommend this book.

Fast paced, well researched. Great read for everyone!

Amazon Reviewer

Awesome book about the old west in California. It's a great read. I could not put the book down. Such detail in how it really was at that time. You could actually picture the characters so clearly. I learned so much about Joaquin Murrieta and more of California's history. The California Rangers were in hot pursuit of him however Joaquin led them on an incredible chase. The author, Thomas Clagett, went into such detail I felt that I was there. The epilogue was well researched so you know what happened to the characters at the end.

Great Reading. Should be a movie!!

Amazon Reviewer

This book held my attention, even at late hours. Hard to put down. It was evident the author did his research in developing this superb book. Recommended reading. I met the author in person and cannot wait for more of his works.

I highly recommend it.

Amazon Reviewer

Murieta was an outlaw in the wild west. This is the story of how and why he became an angry, bitter, vengeful killer. It's what this book is about yet it's not all what the book addresses. The author, Thomas Clagett, does an excellent job bringing the reader into how Murieta must have felt when any man's worse possible nightmare comes true (don't want to spoil it for you by telling you the story line). What I will say is what happens leaves Murieta an angry, bitter, vengeful killer who becomes a wanted man. He is unable to overcome these demons of his past even though he seeks forgiveness for the things he has done. But in his heart he is still unrepentant of murder. And you get the feeling that, given the chance, he would never repent. He feels that what happened to him justifies his actions.

But this novel is not just about an outlaw. It's deeper than that. It delves into prejudices the Americans had towards the Mexicans and the prejudices the Mexicans had towards the Americans during this time in our history. Since I live in the Southwest, I found it enlightening to know some of the history behind these prejudices that still linger even to this day.

It also addresses corruption by what could be called the Southwest's version of the "good ol' boys" that pretty much ruled the roost back then and made everyone miserable while making themselves filthy rich. Mafioso - cowboy style.

I found "The Pursuit of Murieta" to be a very intriguing book that is both well written and enlightening. I highly recommend it.

Highly recommended. I thoroughly enjoyed this book.

Amazon Reviewer

WEST OF PENANCE is well paced, engaging and has an emotional kick. The story is filled with temptations and violence and believable characters. The hero is Clement Grantaire, who becomes driven to redeem his past. The book has a wonderful sense of place, whether in 1863 with the French Foreign Legion in Mexico or in 1875 on the rolling plains of New Mexico. It's telling of history feels well researched. The Battle of Camerone is brilliantly described. The Santa Fe Ring is shown to be what it was, a corrupter of the economy and politics of the Territory of New Mexico. Even so, the Santa Fe Ring could be as fearful as they were greedy. The forts, towns, churches and livelihoods of New Mexico are woven into a clearly told story that moves swiftly and is never boring.
Highly recommended. I thoroughly enjoyed this book.

What an entertaining read!

Historical Novel Society

What an entertaining read! Prepared to be immersed in the story's twists and turns while Father Clement tries to get his money back while involving himself in the land war and helping the woman who saved his life. The novel is well researched in New Mexican history during the late 19th century. Also, be prepared for a surprise ending!

The Real Wild West

Amazon Reviewer

What do a card shark in the gambling salons of Paris, a soldier in a desperate battle in Mexico and a parish priest serving his flock on the American frontier have in common? Quite a bit, as it turns out, because in Tom Clagett's West of Penance they are the same man. Clagett weaves a tale of non-stop adventure, historical relevance and ultimate redemption that entertains, inspires and commanded my attention from page 1.

IGNORE MY 5 STAR RATING – IT'S A 10 STAR BOOK!

Amazon Reviewer

Ever read a book that grabs you right away and you can't put it down? West of Penance is just that kinda book. It grabs you on page one and never slows down. It was one of those books that I could not set down until I finished it and then when I did I was sorry it was over. Very well done.

If you like action packed and full of surprises then you will love this book. But that's not all it is. It's a well written historical fiction piece of literature. The main character is both likable and easy to identify with. The author places you not only right at the scene but you feel like you're literally in the main characters skin. You become the main character. It's that well written. I could say a lot more but I don't want to spoil your fun reading it for yourself. I hate it when reviews give away the story line.

I love books, really good books, and I've read a lot of them in my day. But "West of Penance" I would put at the very top of the list. Very well written. Definitely a must read. I've got it sitting on my "best of my books" shelf. These are my books I consider worthy of a second or third reading. It's really that good.

This is a MUST read.

Amazon Reviewer

I found West of Penance to be a very well written book. It certainly holds your attention from beginning to end. As a new resident of New Mexico, I found myself travelling along with the main character as the story develops. I must admit, there were several surprise moments, as I did not anticipate the correct outcome. This just added to the suspense. For me, the ending was sad, as I found myself hoping the main character would weather the storm and return to his chosen vocation. This is a MUST read.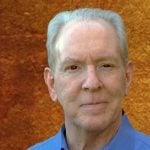 Tom has always had a love of the West, of film and of writing. Born and raised in San Diego, California, he attended the University of Southern California. He spent more than twenty years in Hollywood working as an assistant film editor, as well as freelance writing. Devoting himself to writing historical fiction full-time, he and his wife Marilyn moved to Santa Fe, New Mexico, where they adopted their cat, Cody, whom they are home schooling with great success.
Blog
by Thomas Clagett | Mar 26, 2021 | Blog | 0 Comments
I never met Larry McMurtry, but I was greatly saddened when I read that he died of heart failure yesterday, March 25,...
Blog
by Thomas Clagett | Mar 15, 2021 | Blog, Western Night At The Movies | 0 Comments
This amusingly titled film tells the story of a couple of 1820s entrepreneurs, a cook named Cookie Figowitz (John Magaro) and King Lu (Orion Lee), a Chinese immigrant Cookie finds cold and shivering in the Oregon woods.
Blog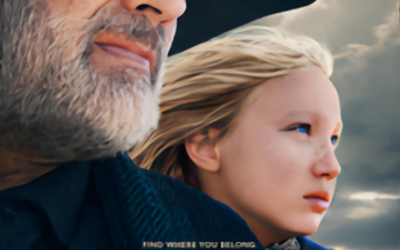 by Thomas Clagett | Feb 15, 2021 | Blog, Western Night At The Movies | 2 Comments
It was Kirk Ellis's choice for our February film and he chose last year's NEWS OF THE WORLD.
Based on the novel of the same name by Paulette Jiles, a National Book Award finalist (which I have not read), the story is set five years after the end of the Civil War in Reconstruction Texas still occupied by Union army soldiers.